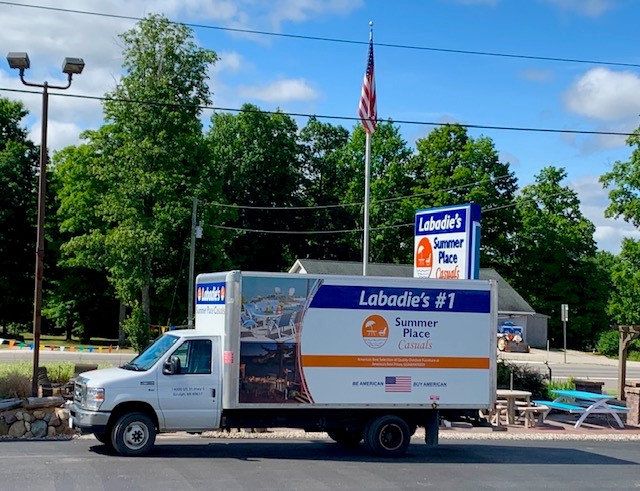 We offer delivery for a fee. Our delivery service includes placing the item on your deck, patio, or beach. Delivery is not included in our pricing. Although some companies include building the delivery cost into the furniture pricing, we choose to offer the lowest price and charge only for the services you require.*
*Some limitations apply. Subject to change at any time without notice.
Shipping Policy
Labadie's Summer Place Casuals can ship orders directly from our manufacturers. These direct ship items may be subject to shipping fees. Shipments may arrive by ground freight services (i.e., FedEx Ground, UPS Ground, etc.) or LTL carrier. It is the responsibility of the recipient to unload and inspect packages. Labadie's Summer Place Casuals is happy to advocate for you should freight issues or damages arise.
White-Glove, final destination local delivery is available. See store for details. Fees apply.
If you have questions about your shipment, please contact us.