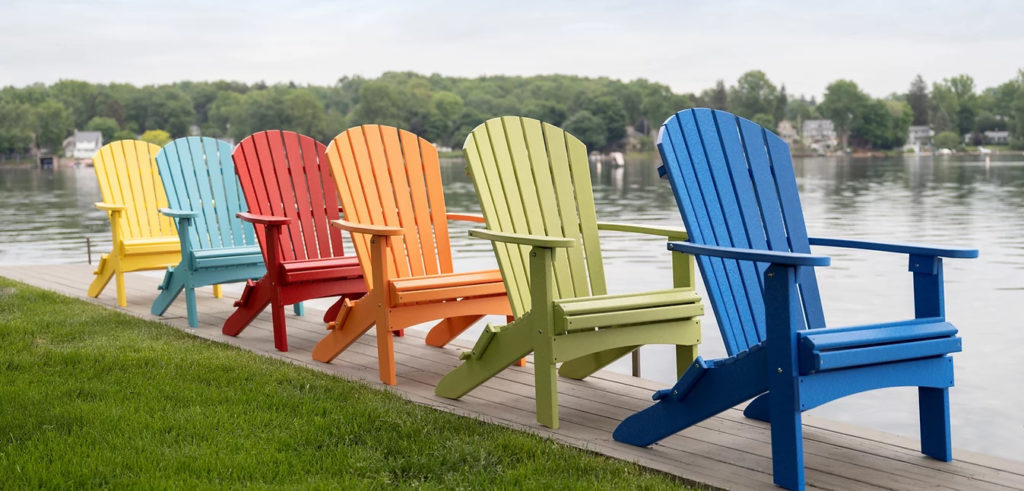 Nothing says Northern Michigan like an Adirondack chair. It's a symbol of cottage life, of long summer days spent along the lake shore and watching the sunset over the water. These relaxing summer chairs are a must-have, and they are always in stock at Labadie's Summer Place Casuals.
Adirondack chairs are built with your body in mind. This ergonomic-friendly chair will keep you comfortable while also leaving your space styled and timeless.
Our Adirondack chairs are built with the highest quality poly lumber. This durable recycled material is the secret to low-maintenance furniture designed to last decades.
Stop in or contact us today to learn more about our in-stock Adirondack chairs.
(231) 325-6000
14000 U.S. 31 Beulah, MI 49617